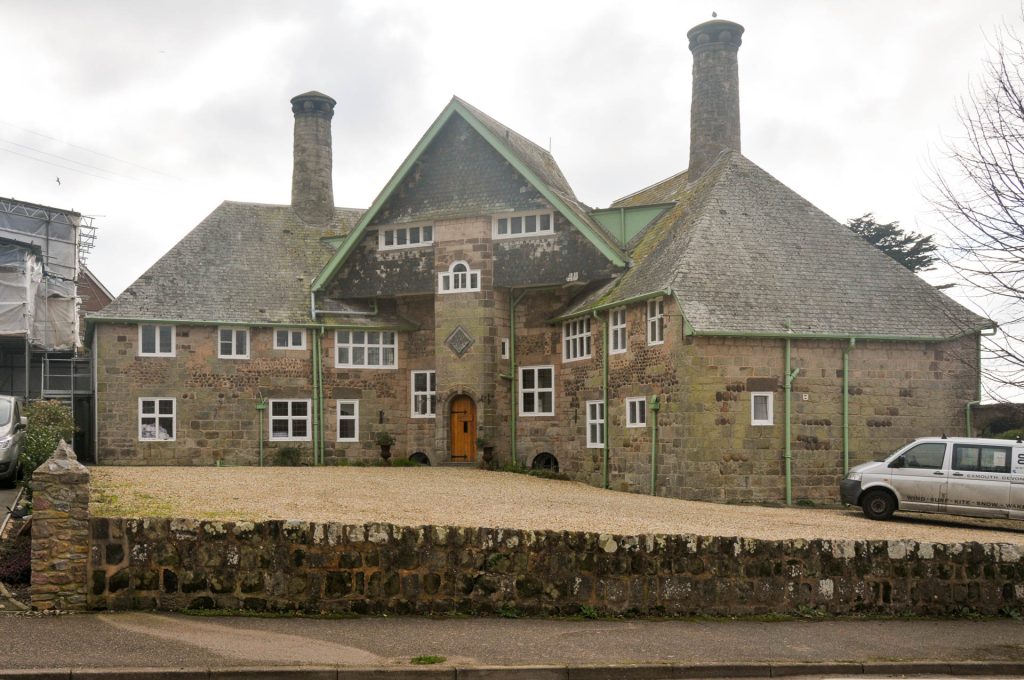 Previously known as the Barn, the Beach House is a large Arts and Crafts building on Foxholes Hill in Exmouth. Pevsner refered to it as 'a brilliant exercise in Art Nouveau domestic design'.
The building dates from 1896 and was designed by the renowned architect Edward Schroeder Prior with a floor plan in the shape of a butterfly for his client, Major Henry Wetherall.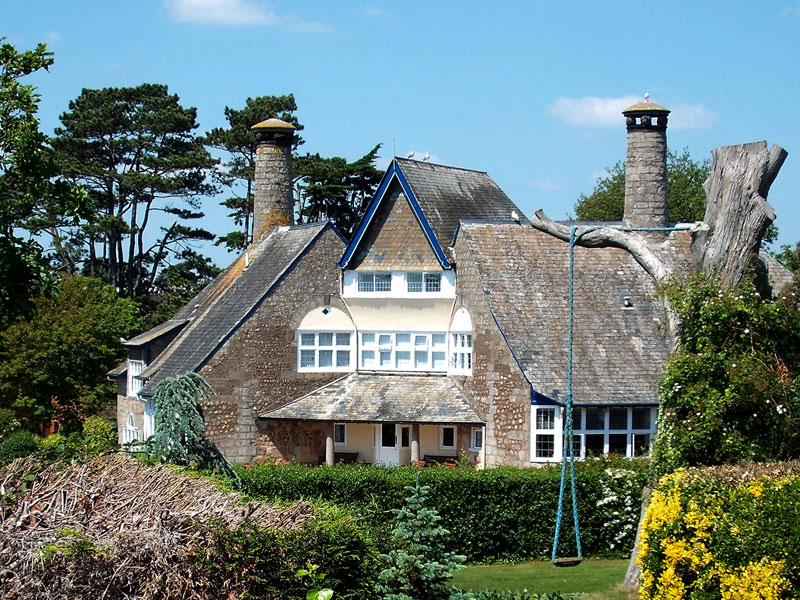 Originally thatched, the roof was replaced with slate following a fire in 1906 which also resulted in the loss of many interior features.
In recent times the building was the Barn Hotel up until 2016 when it became a large holiday let known as the Beach House.