There have been three distinct Railway Stations serving Exmouth.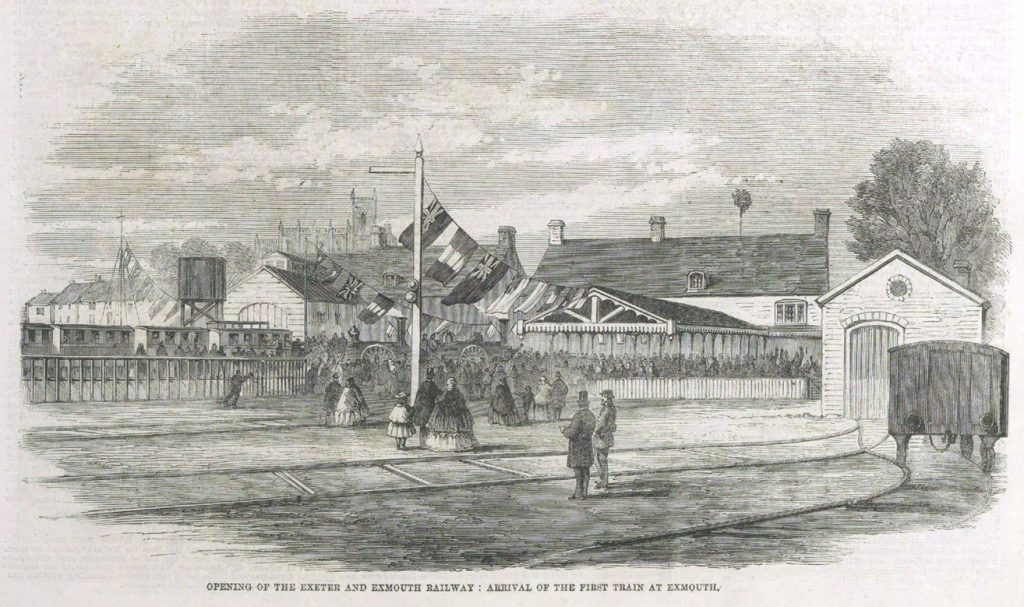 The first station was some distance South of the present building, based on two residential buildings fronting onto Imperial Road. It opened in 1861.
The second station opened in 1924 to handle increased demand. This station included two new platforms, bringing the total to four. The goods shed closed in December 1967, becoming a skating rink and later part of the Exmouth Sports Centre.
The third and present station was built to the west of the second station to make way for an urban relief road (Marine Way). This station has just one platform. It opened in May 1976.