At one time Exmouth had four cinemas. Only one survives today, the Savoy, managed by Scott Cinemas.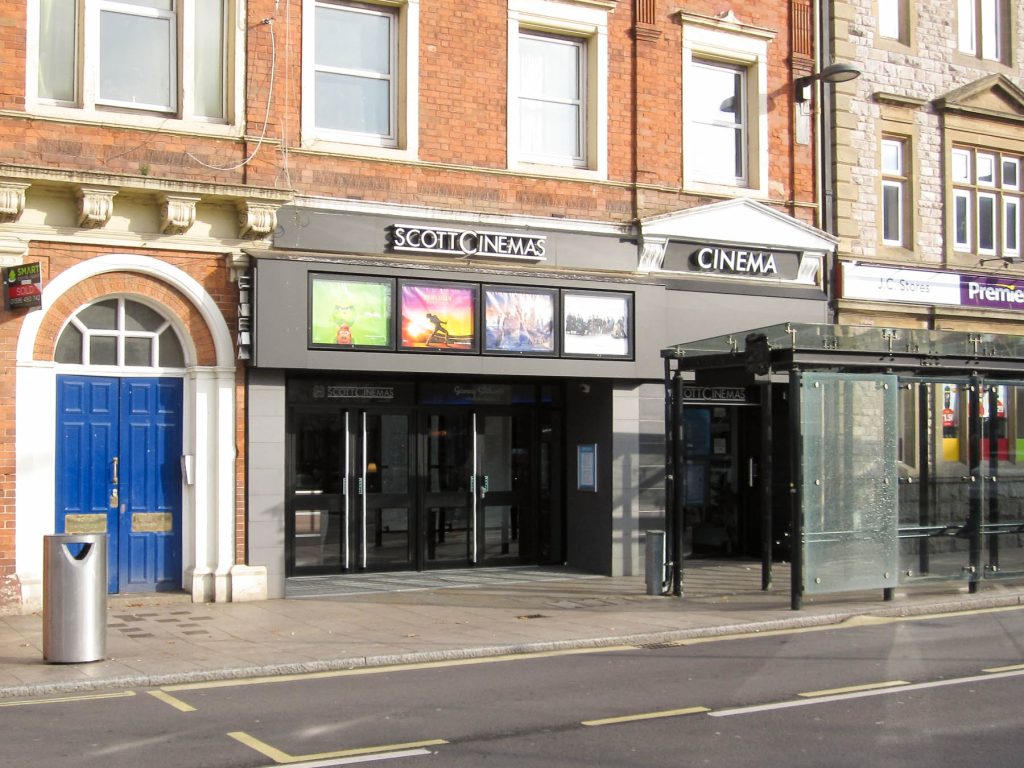 The Savoy Cinema on Rolle Street was previously the Public Hall.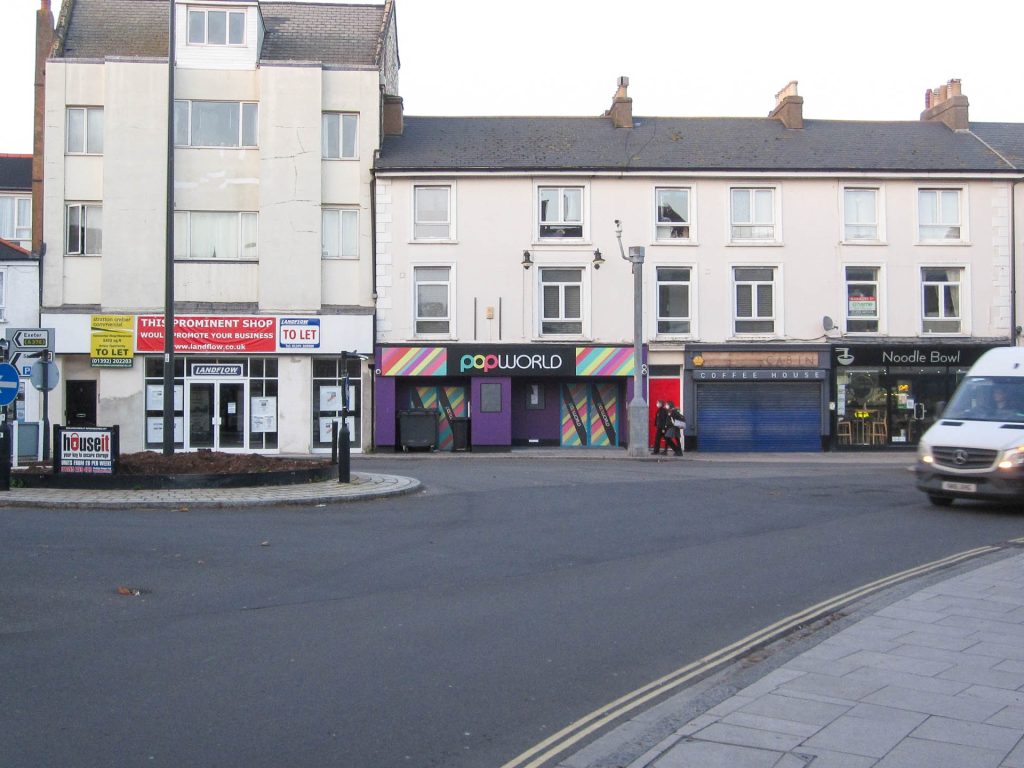 The Forum Cinema on the Parade opened as the New Picture House in the 1920s on the site of the Little Theatre. It closed in the 1960s(?), becoming a bingo hall, the Elite Social Club, Fever & Boutique Night Club and currently (2020) Popworld.
The Regal Cinema on St Andrews Road opened in the late 1920s as the Manor Theatre and closed in the early 1950s. It subsequently became a ballroom, bowling alley, night club (Samantha's), bar and soft play area. When Samantha's closed in 2008 plans were drawn up to convert the building into fourteen flats, however this was put on hold over concerns around parking.
The Royal Cinema, also known in the past as the Grand and King's was previously the King's Hall just off the Exeter Road by Mona Island. The building had been erected in 1889 as St Margaret's Church. After the congregation moved to the newly built All Saint's Church the building was sold at auction in 1909. The first real film to play in Exmouth, of the funeral of King Edward VII, was shown here in 1910. This cinema was also the first in Exmouth to show a "Talkie" in January 1930. This was "The Singing Fool" which starred Al Jolson.
After closure in 1979 the Royal Cinema was demolished and replaced by housing.
Before the Second World War Exmouth's cinemas did not open on Sundays. During the war there were however shows on Sundays for the benefit of service men in the area. In 1946 a public meeting voted against Sunday cinema, however this was overturned by a subsequent local poll (2,357 votes to 1,106) so cinemas in Exmouth have been able to open on Sundays ever since.