Exmouth Zoo was originally opened as a branch of Paignton Zoological and Botonical Gardens in 1957, being subsequently purchased by Kenneth Smith in 1962. The Zoo was run privately by Ken Smith and his wife Trudy with the help of staff which included the Curator, Mrs Judith Bond.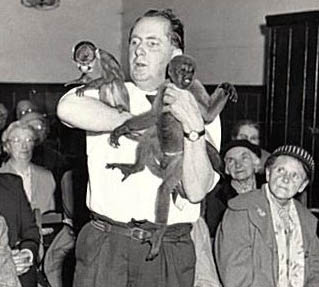 Before coming to Exmouth Ken Smith was in Jersey, where he built the Zoo Park for Gerald Durrell and he stayed there for four years as superintendent. Before Jersey he was superintendent at Paignton Zoo for several years and prior to that he worked at Oxford Zoological Garden, Whipsnade Zoo in Bedfordshire, Calderpark Zoo near Glasgow, Belle Vue, Manchester, and later took over the management of the Cliftonville (Margate) Aquarium. During the intervals between his zoo work in Britain he went on zoological collecting expeditions to the tropics, to the Cameroons and Guyana (with Gerald Durrell), to Aden, Abyssinia (Ethiopia) and Sierra Leone.
Ken Smith ended up owning four small West Country zoos (Exmouth, Poole, Shaldon and Newquay Children's Zoo). These were eventually sold, Exmouth being the last, closing in 1980.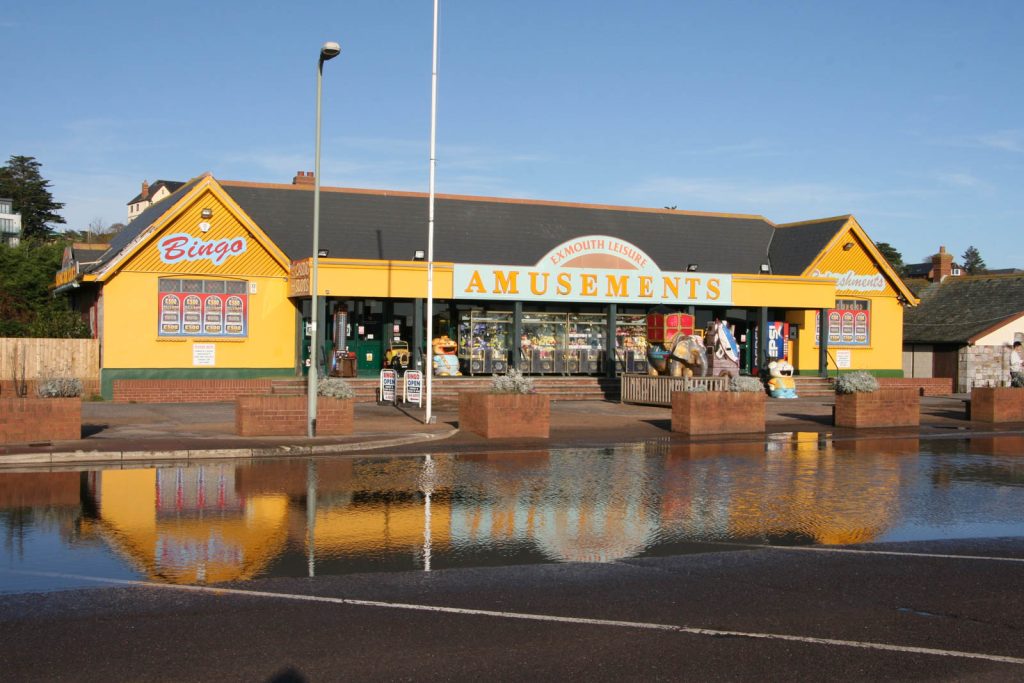 The Zoo was located on the Maer, and used what was the Maer Golf Club's clubhouse and a section of adjoining land. The building is currently (2023) home to Exmouth Leisure Amusements, though this may not be the case for much longer as the area is scheduled for redevelopment.
Fire at Exmouth Zoo in May 1961