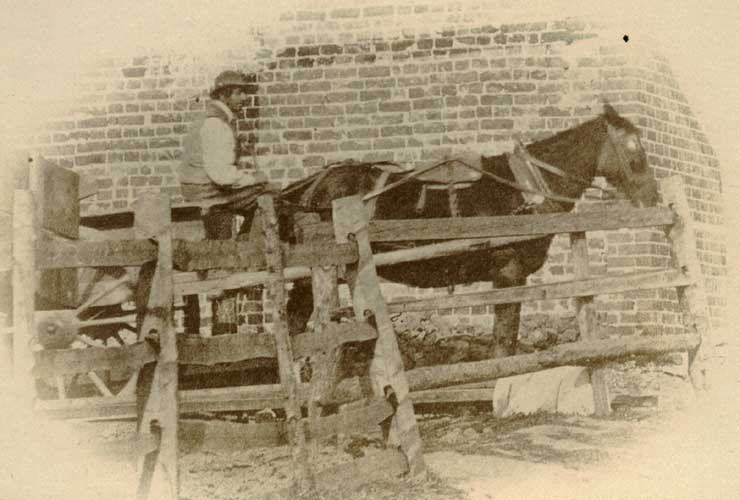 Exmouth's first brickworks dating from the early 1700's were probably based around lime kilns in the area of Stoney Lane, which is adjacent to Lime Kiln Lane. George Hooper was certainly making bricks here in the 1860's.
In 1873 Thomas Redway opened his brickworks using local clay on 20 to 30 acres of land known as the Rill Park Estate purchased from the Lord of the Manor, a Mr Hull. This area is in the dip to the west of Marpool Hill and at the rear of Madeira Villas. Here he erected a Hoffman kiln which allowed him to sell bricks at around half the then current price. Eventually Thomas Redway took into partnership his son Augustus and Mr Alfred Augustus Carter, with the firm being known as Redway and Carter. The site was worked out in 1900, though the 150 ft chimney remained until December 1922.
The brickworks at Mudbank (East Devon Brick and Tile Works) were founded by George Warren, a local builder.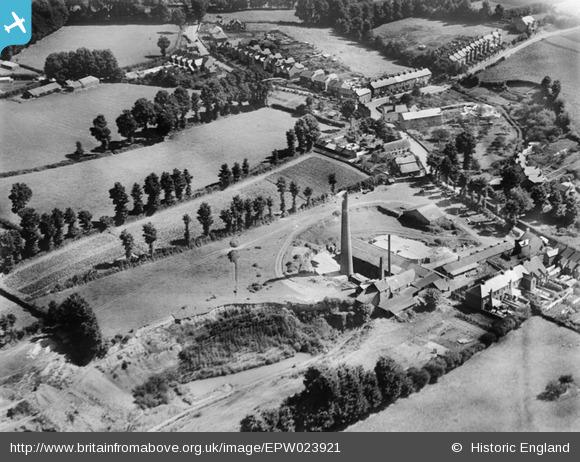 Horn Hooper established the brickworks at Withycombe. The bulk of the work's output was not used locally, but taken by sea to Cornwall and elsewhere.